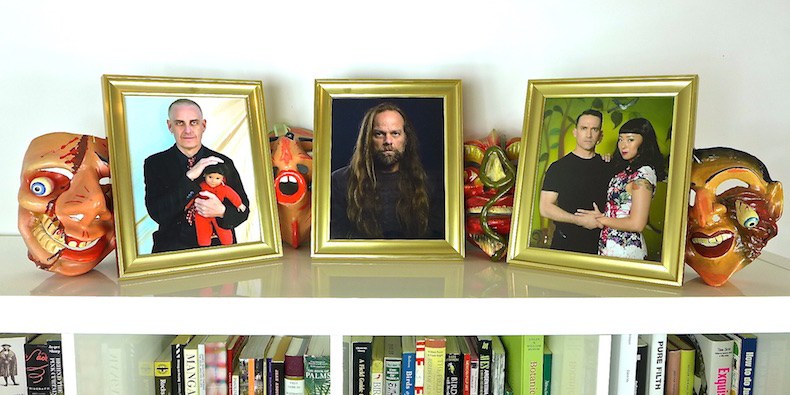 13 Feb

XIU XIU: video del nuovo singolo 'Pumpkin Attack On Mommy And Daddy' e live in Italia a marzo

IU XIU: il video del nuovo singolo 'Pumpkin Attack On Mommy And Daddy'.

Gli XIU XIU presenteranno il nuovo album dal vivo anche in Italia, attesi a marzo per 4 date:

. 19 marzo – Venezia, Argo 16 (ex Spazio Aereo)

. 20 marzo – Osimo (Ancona), Loop

. 21 marzo – Milano, Ohibò

. 22 marzo – Bologna, Covo

A meno di un mese all'uscita del nuovo lavoro degli XIU XIU arriva il video di 'Pumpkin Attack on Mommy and Daddy', diretto da Angela Seo e Anna Lian Tes. Il brano è stato scritto da Angela Seo stessa, insieme al leader degli Xiu Xiu Jamie Stewart e Elliot Reed, e il video è il secondo cortometraggio (seguito di 'Scisssssors') di una trilogia ideata per promuovere il nuovo album.

Il primo singolo estratto dal nuovo album della band di Jamie Stewart e Angela Seo è stato 'Scissssssors', uscito alla fine del 2018 insieme all'annuncio del nuovo album.

'Girl with Basket of Fruit' è stato prodotto da Angela Seo e da Gregg Saunier dei Deerhoof e segna il ritorno della band di James Stewart dopo l'ultimo 'Forget', uscito nel 2017 sempre per La Tempesta International e Goodfellas.

Il disco è stato registrato dalla nuova formazione degli Xiu Xiu che oltre a Jamie "Butch Jenny" Stewart e Angela Seo comprende l'ex Swans Thor Harris e Jordan Geiger.

Gli ultimi due lavori degli Xiu Xiu sono stati 'Forget' e 'Plays The Music Of Twin Peaks', personale reinterpretazione della colonna sonora di Twin Peaks.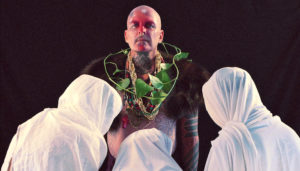 XIU XIU – 'Girl With Basket Of Fruit'Tracklist:
. 01 Girl with Basket of Fruit / . 02 It Comes Out as a Joke
. 03 Amargi ve Moo / .04 Ice Cream Truck
. 05 Pumpkin Attack on Mommy and Daddy
. 06 The Wrong Thing / 07 Mary Turner, Mary Turner
. 08 Scisssssssors / . 09 Normal Love