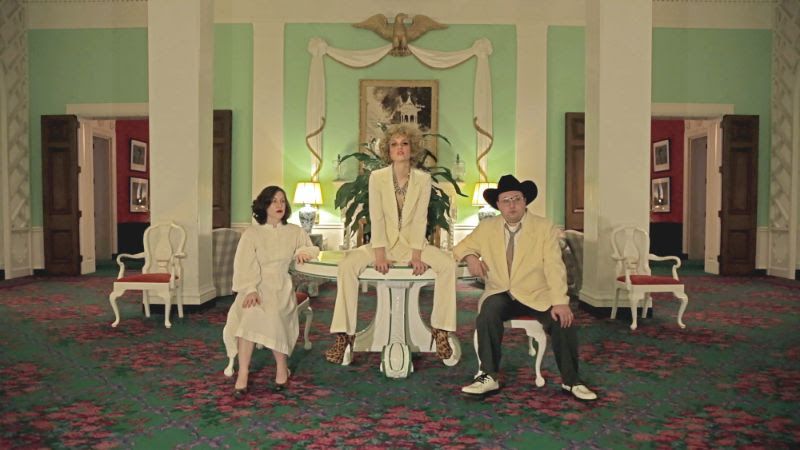 26 Gen

Il nuovo album dei PRIESTS è 'The Seduction of Kansas'

I Priests annunciano il nuovo album 'The Seduction of Kansas', disponibile dal 5 aprile per Sister Polygon Records, e anticipato dal video della title track diretto dalla componente della band Katie Alice Greer –

I Priests sono un trio di Washington D.C. attivo dal 2012 e composto da Katie Alice Greer, Daniele Daniele e G. L. Jaguar. Il primo album dei Priests 'Nothing Feels Natural' è stato considerato dalla critica tra i migliori lavori usciti nel 2017, finito nelle top list di importanti media a carattere musicale come Billboard, Pitchfork, Stereogum ed NPR.

'The Seduction of Kansas' è stato prodotto da John Congleton, già al lavoro sugli ultimi lavori di Angel Olsen, Sharon Van Etten e St. Vincent, con la presenza di musicisti di livello come Janel Leppin (Marissa Nadler) e Alexandra Tyson (che accompagnerà la band in tour suonando il basso).

I Priests hanno citato album elettronici come 'Mezzanine' dei Massive Attack, 'Third' dei Portishead e 'Downward Spiral' dei Nine Inch Nails come influenze del nuovo album.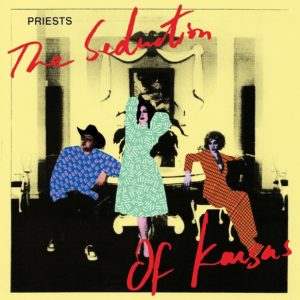 PRIESTS – 'THE SEDUCTION OF KANSAS'
Tracklist:

Jesus' Son
The Seduction of Kansas
Youtube Sartre
I'm Clean
Ice Cream
Good Time Charlie
68 Screen
Not Perceived
Control Freak
Carol
Interlude
Texas Instruments